Medium sized Shigaraki style jar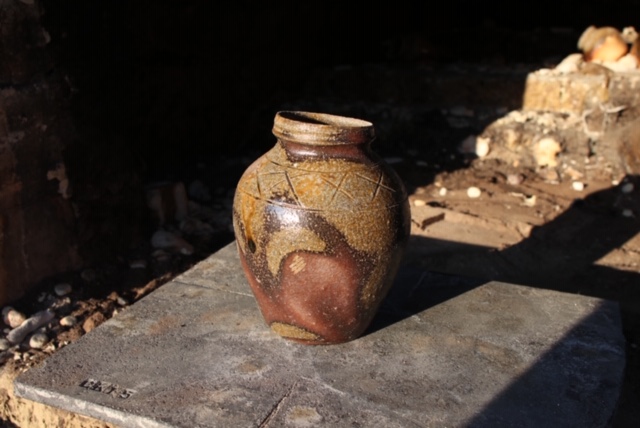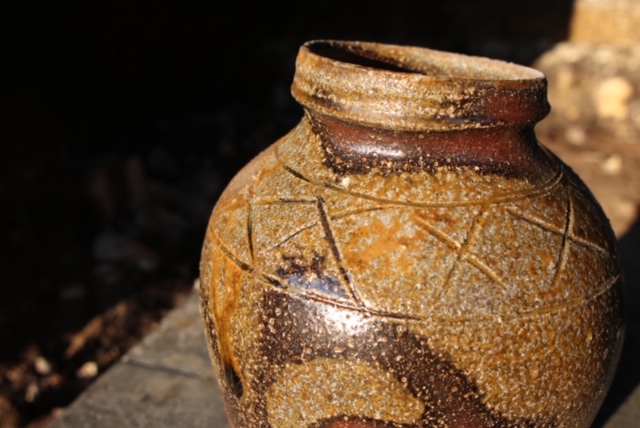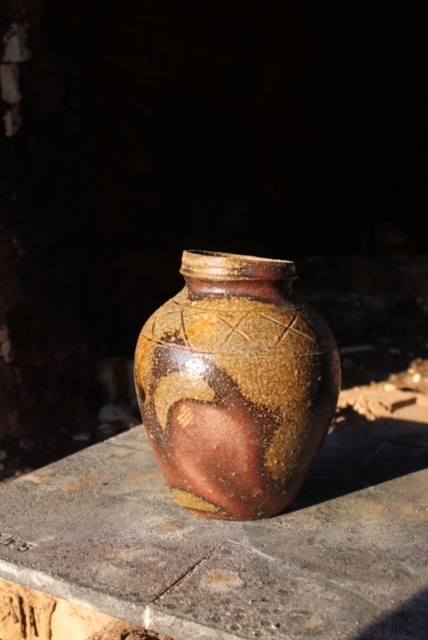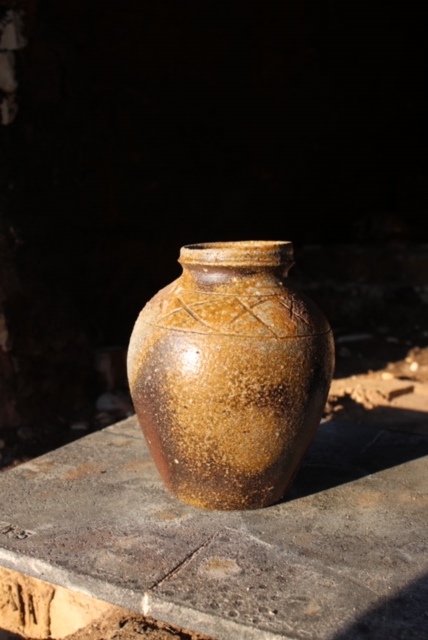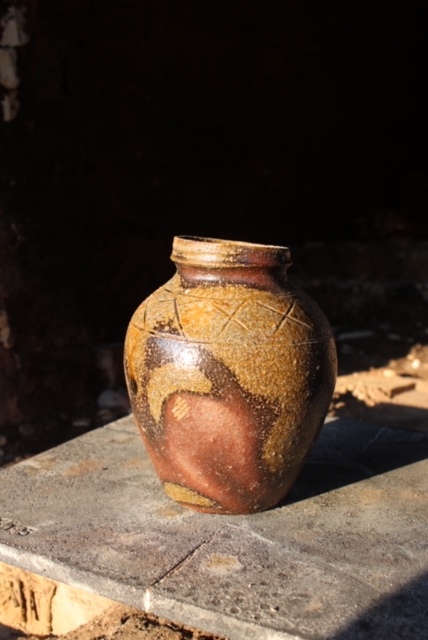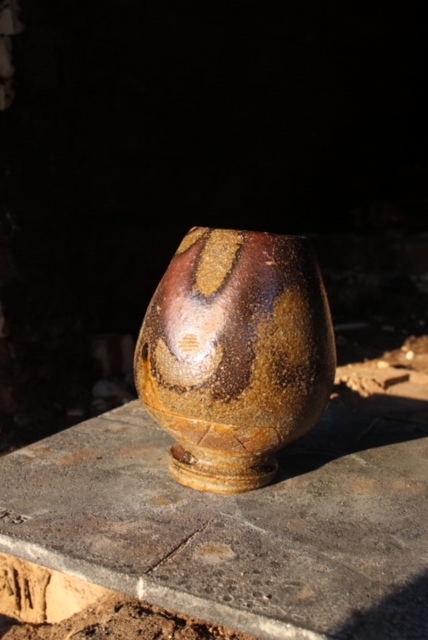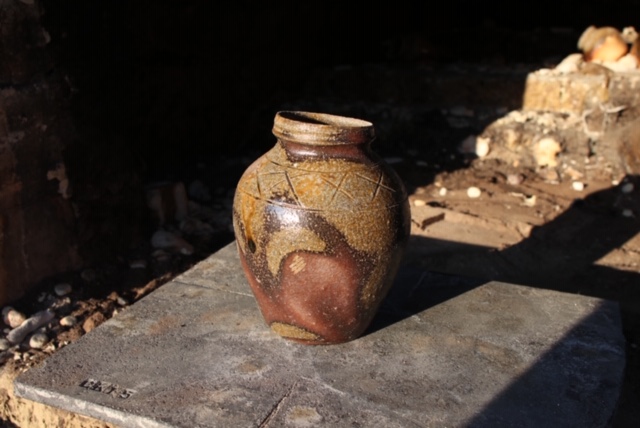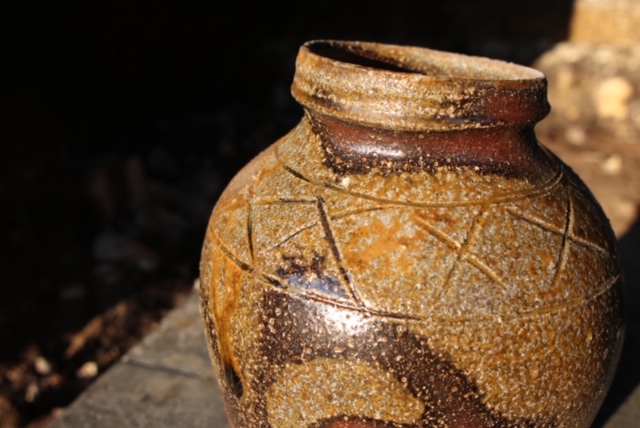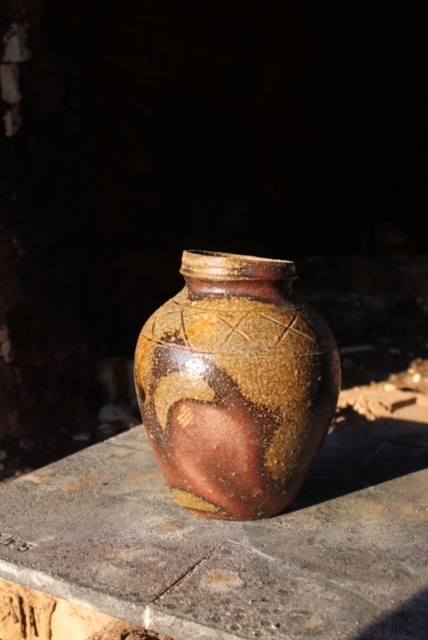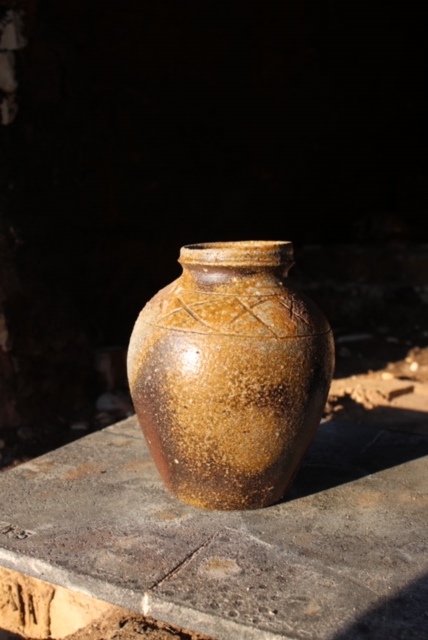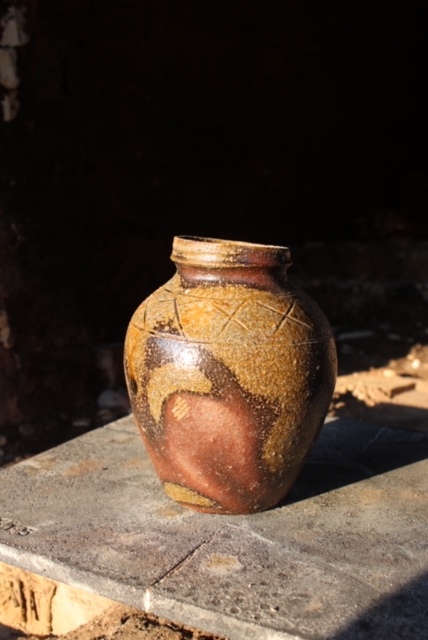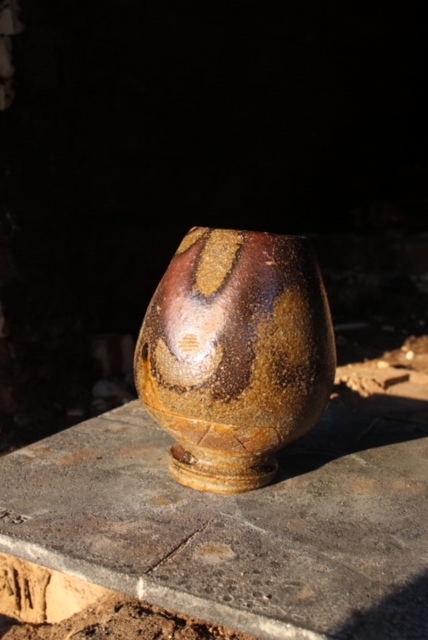 sold out
Medium sized Shigaraki style jar
This pot got one of the richest surfaces of any in this firing. It was fired sideways on sea shells and rice husks. This section of the kiln got nice and reduced. I love how the fire swam around the wads and made these marks. I could never replicate this pot.

During this residency I really tried to draw inspiration from the traditional pots in the area. This meant pushing away from the perfect forms I had learnt to and loved throwing at Mark Hewitt's pottery. It was fun to make more lovely and try to put more feeing into the forms. The clay was so coarse that it wasn't difficult to throw eccentrically at times.

This vessel went into the kiln entirely unglazed. You can see the effect of the fire on the outside and the protected clay on the inside. I fired it on its side on a large of of wadding. I like this as you can see how white the clay is without being hit by fire. I scratched some circles on the outside with a small bamboo branch. There is a tradition of scratching x's on Shigaraki pots. I've been told the intention was to keep the contents safe from spirits or prying hands. I've examined many traditional examples and love the freeness with which the clay is scratched: they are done quickly and loosely. I did some x's on pots but also o's. The x's felt a bit protectionist to me sometimes and I wanted a more open sign. The o's are also a reference to the Buddhist Enso sign which signifies the moment when your mind is clear and free from thought.