Sake bottle with long neck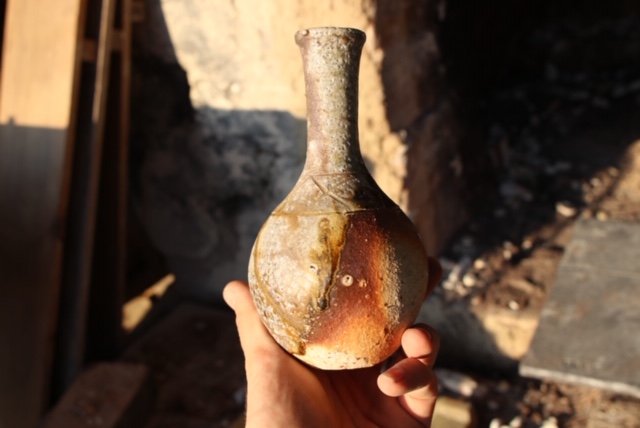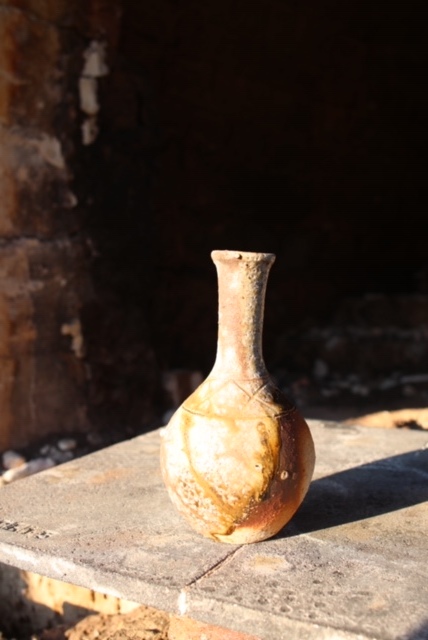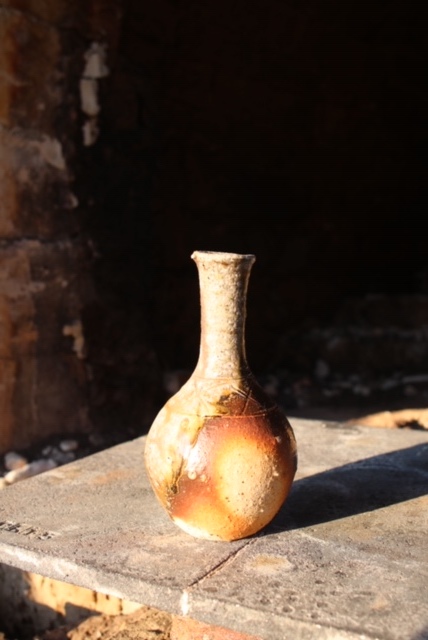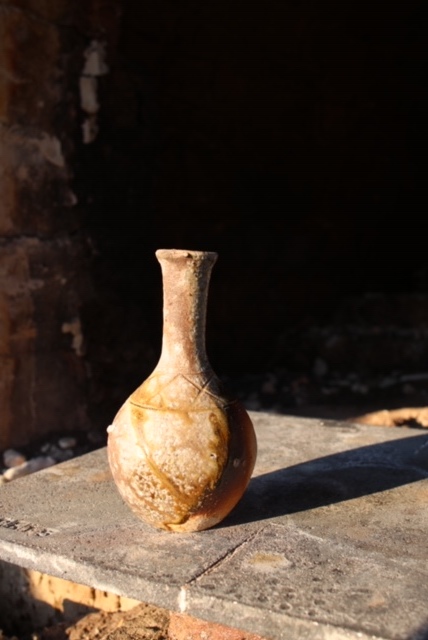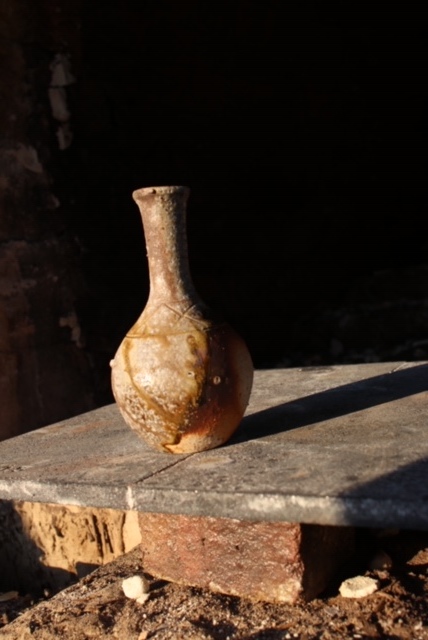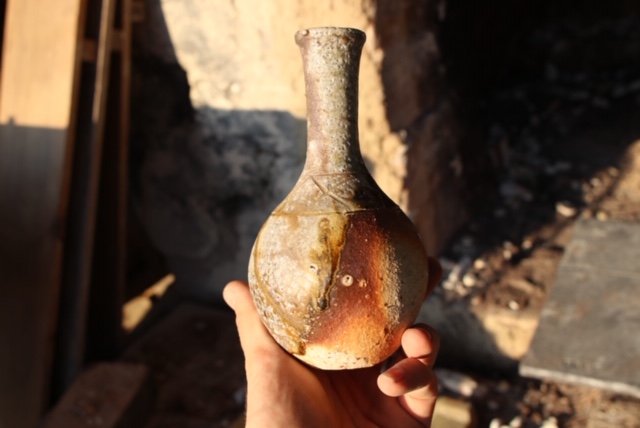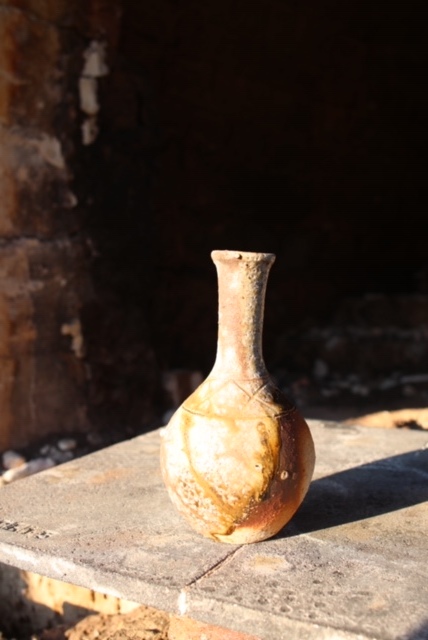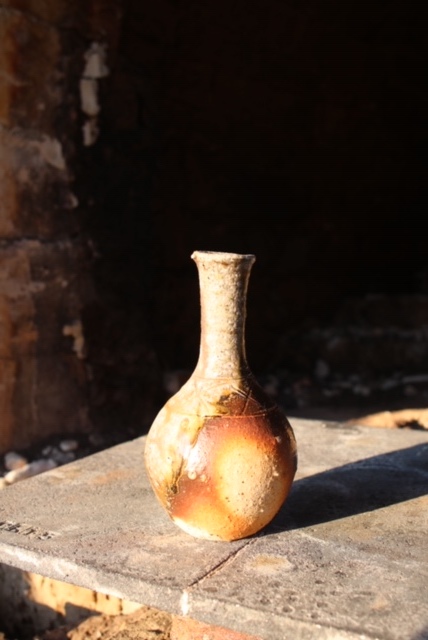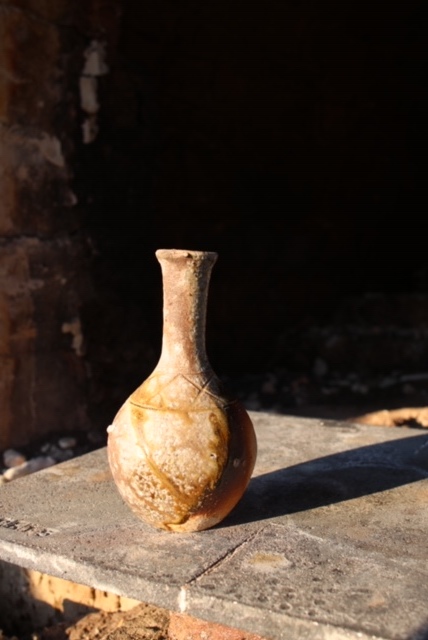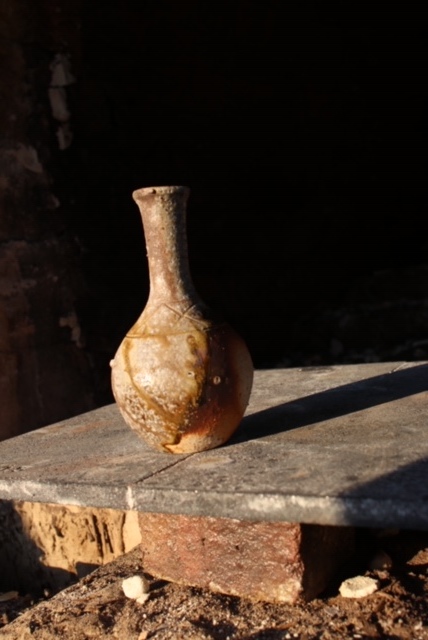 Sake bottle with long neck
This sake bottle form was inspired by those I have seen around Shigaraki and also Chinese bottles. I saw one porcelain Chinese bottle in the Hamada Museum (Mashiko) that really excited me. The long neck was like a crane.

I scratched some x's on the shoulder of the bottle with a small bamboo branch. There is a tradition of scratching x's on Shigaraki pots. I've been told the intention was to keep the contents safe from spirits and prying hands.

I've examined many traditional examples and love the freeness with which the clay is scratched: they are done quickly and loosely.

I also like how the neck of this bottle bend a little in the firing. That's one of those unintended surprises that wood fired pots can have.