Winter tea bowl, unglazed Shigaraki clay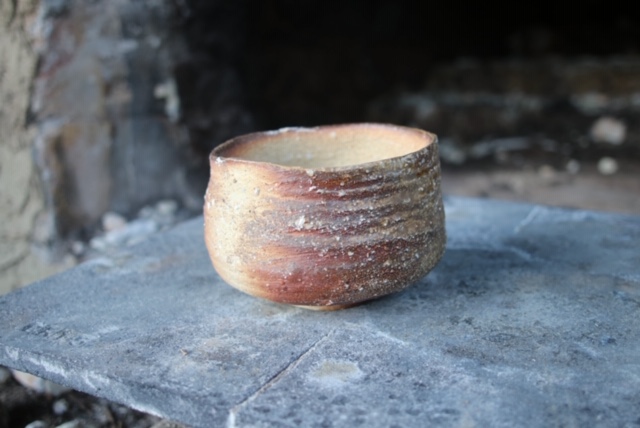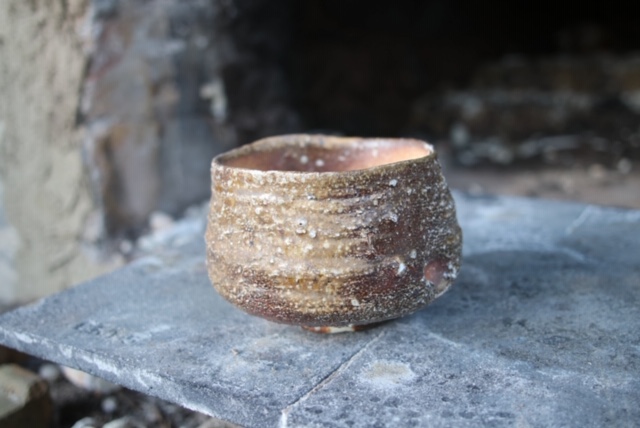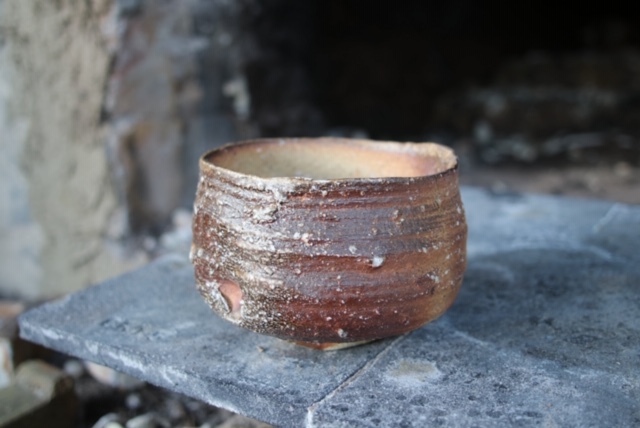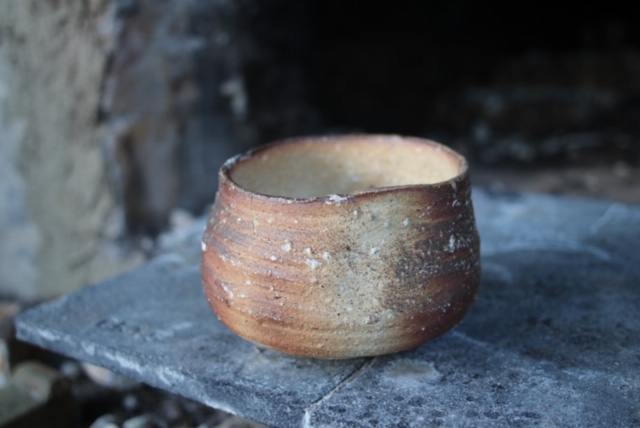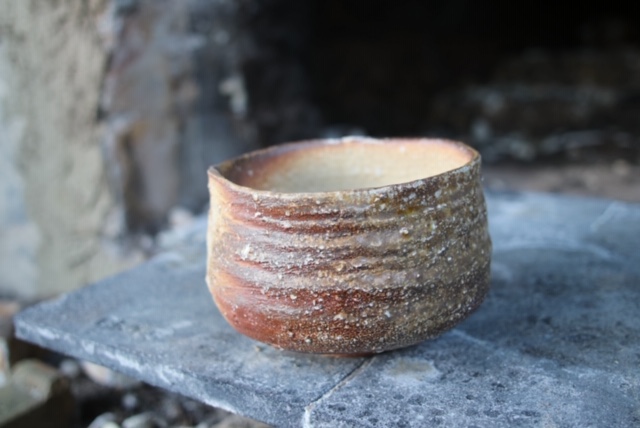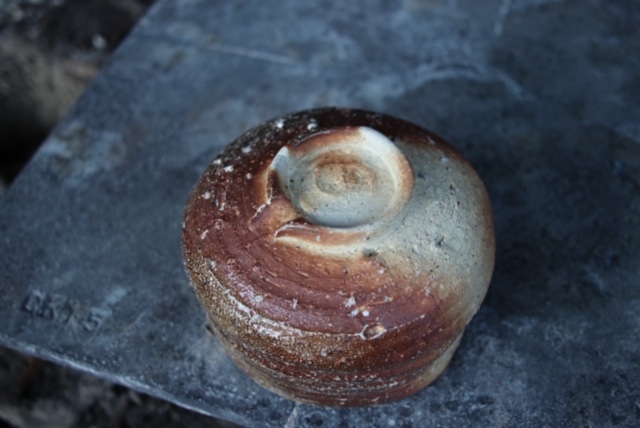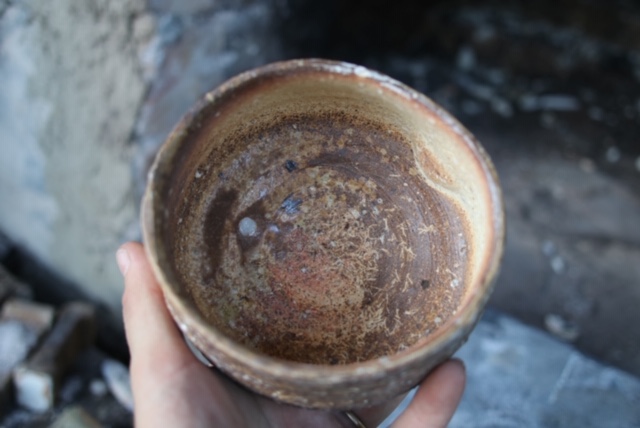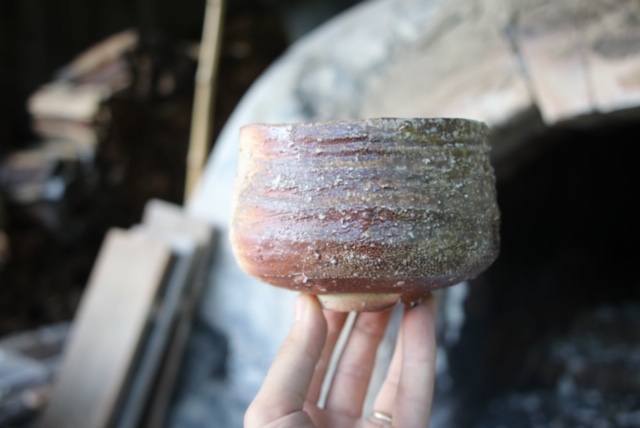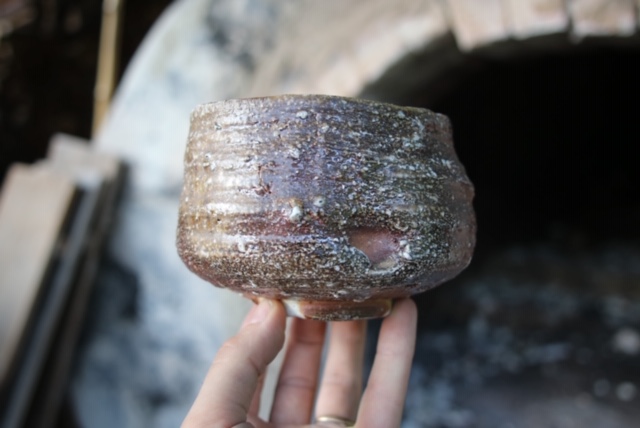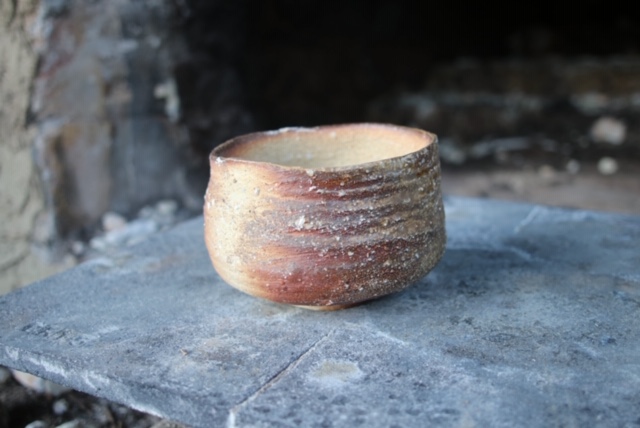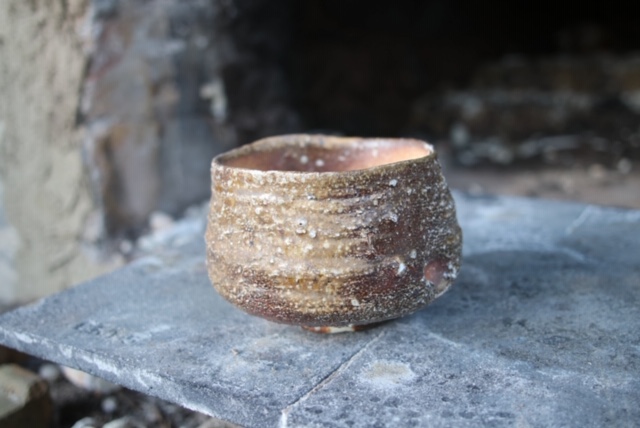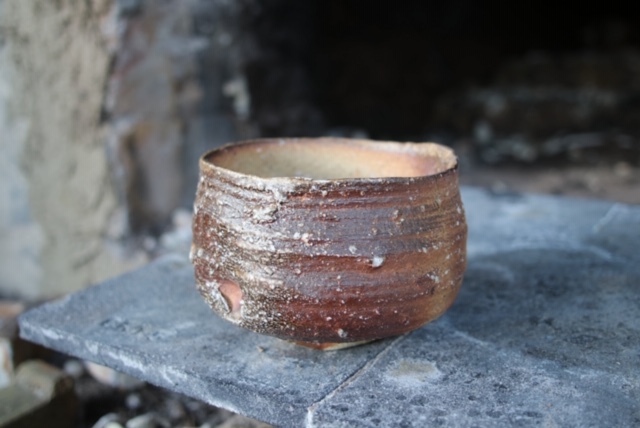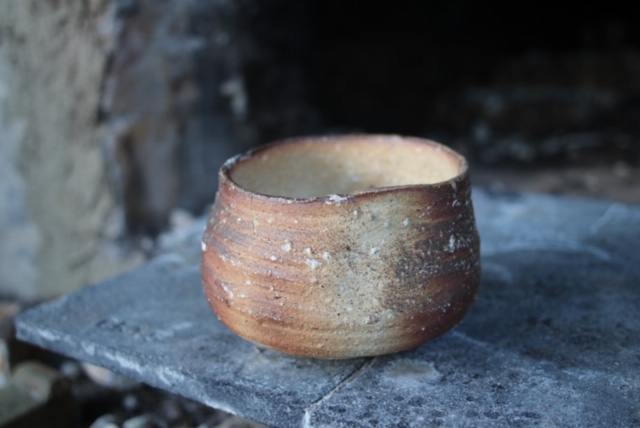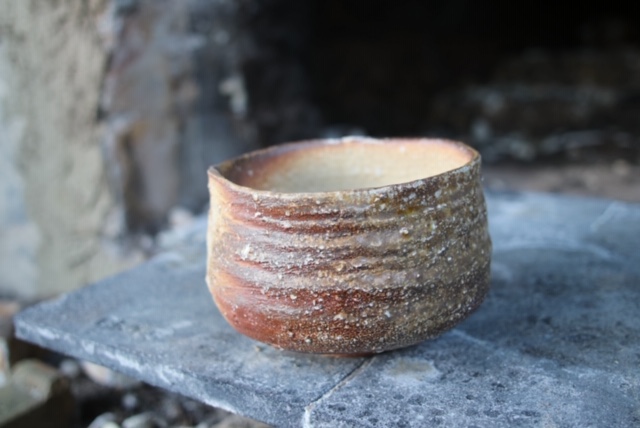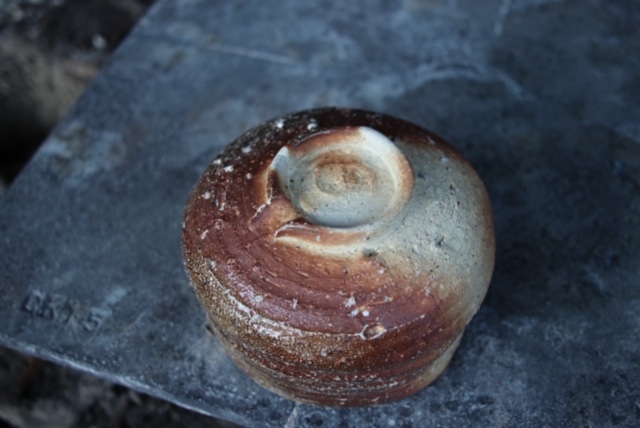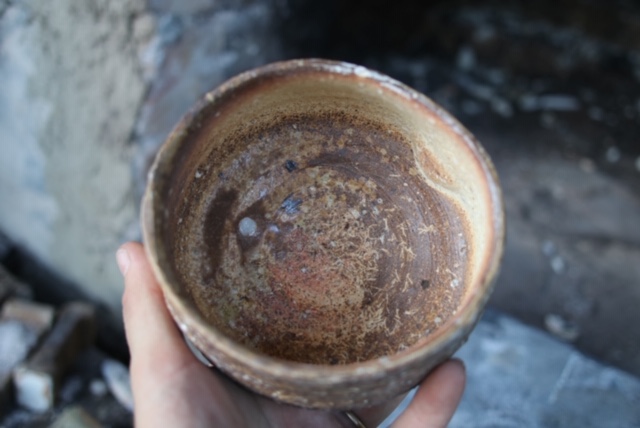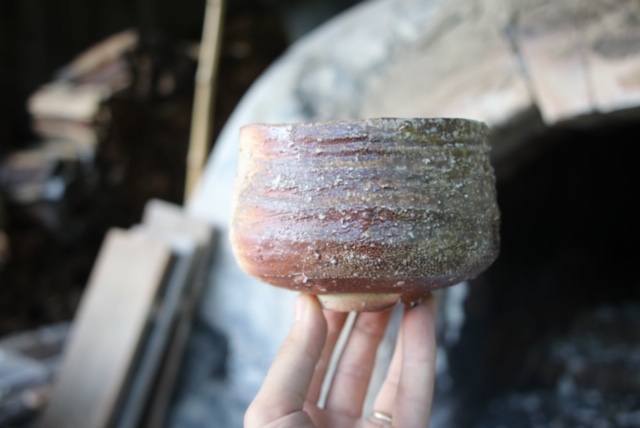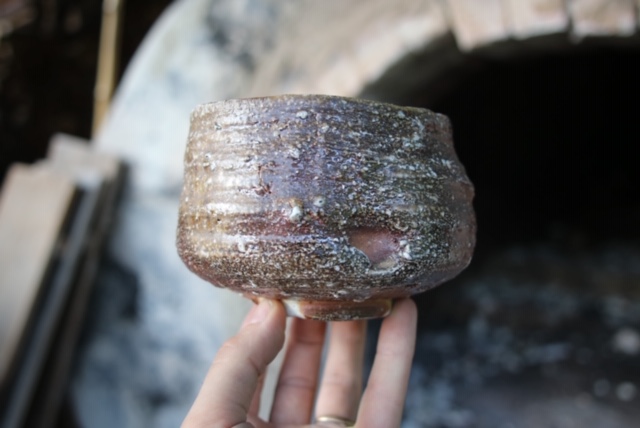 Winter tea bowl, unglazed Shigaraki clay
This tea bowl was fired toward the edge of the kiln, so it didn't get as strong reduction as 90% of the pots. This surface quality is very similar to many of the pots being wood fired in Shigaraki today. Typically potters don't try to reduce their kilns too much. I like how the clay blushes and flashes on this pot. It has a nice feel and would be especially comforting when sipping tea in winter, I think.
NB: As with all of these pots, the clay is very coarse and contains quite a lot of feldspar chunks. Just be aware. I have sanded them, but wanted to preserve the natural quality of the clay—so there will be some sharper points. I wouldn't use this as a loofah.
.
History of tea wares/my tea journey in Japan:
I've always been into tea. Growing up in England, tea is a habit—it's hot and milky and frequent. I love this kind of ritual, but in Japan, it is so much more involved. Part of why I wanted to come to Japan was to immerse myself in its tea culture. The first big eye-opener came when visiting the Rikyū Museum in Sakai. Rikyū is believed to have started the modern Japanese tea ceremony. He lived from 1522 - 1591 and he has had a huge influence on tea culture, but also Japanese ceramics as a whole. He wanted to use items with more 'wabi' as opposed to the expensive Chinese tea wares that were popular at the time. He was friends with a tile maker named Chojiro and through their collaboration, they began the practice of Wabi-Sabi. Chojiro set out to make simple tea bowls that expressed the nature of the clay and gave a feeing of wabi. It's not easy to describe this—in fact many believe once you put it into words it's meaning is gone. Chojiro was the first in a long line of the Raku family. They still make tea bowls in the same way and with the same methodology as Chojiro... no wheel, just hand formed and carved when dry enough. But each successive generation is expected to not just copy old tea bowls but form their own language with the clay. It was very inspiring to see 500 years of tea bowls laid out, including one from the current master, Raku Kichizaemon (the 15th generation).
That's tradition.
.
Whilst making these hand formed and carved tea bowls, in the traditional method of the Raku family, I was thinking a lot about 'wabi.' It's a hard thing to try to explain, but one of the best descriptions I've found was by Yoshiya Kenko in 'Essays on Idleness' (section 137):

"Are we to look at cherry blossoms only in full bloom, the moon only when it's cloudless? To long for the moon while looking on in the rain, to lower the blinds and be unaware of the passing of Spring—these are even more deeply moving. Branches about to blossom or gardens strewn with faded flowers are worthier of our admiration."

I take from this a sense of valuing things that aren't at their most conventionally 'beautiful.' To view the cherry tree in winter, not just with all the tourists when the trees are in bloom.