Firing 99 was my penultimate firing at the Hewitt Pottery: I have only one more cycle of making left before heading off on my own. It will have been four years by the time I leave in April. The time has flown by. It seems like we are always in a rush to fill the kiln and then fire, clean pots, have a sale and then get right back to making again.
Shapes which were entirely unattainable in the beginning of my apprenticeship have become familiar, and at least somewhat attainable! Mark's pitchers, for example, have always held a special allure to me. When I first met Mark in Italy at a ceramics school called La Meridiana, I knew he took apprentices, and I was definitely intrigued by the thought, but it wasn't until I saw him throwing pitchers that I knew I wanted to work here. They are devilishly difficult to throw, and even harder to throw thinly. The goal is to make them light and balanced so that they feel empty when they are actually empty! I am getting there, but every one is still a challenge.
Over the last month, we have had the immutable pleasure of having Yoshiya Ohta here, visiting from Japan. Yoshiya's father Tomitaka worked at the Hewitt Pottery for several months 26 years ago. Tomitaka runs a pottery in Japan now, which he inherited from his father. Yoshiya will take it over eventually, but he is 21 now and in training. He has been invaluable in helping us load, fire and unload the salt kiln over the last month. His energy and enthusiasm have lightened the sometimes onerous physical demands of the process. I'm looking forward to having him in the studio as we get back to making pots again!
Anyway, thats quite enough babbling from me; now, on to pictures of the pots, taken on the first morning of the sale.
First up, here's a slideshow of Mark's big pots…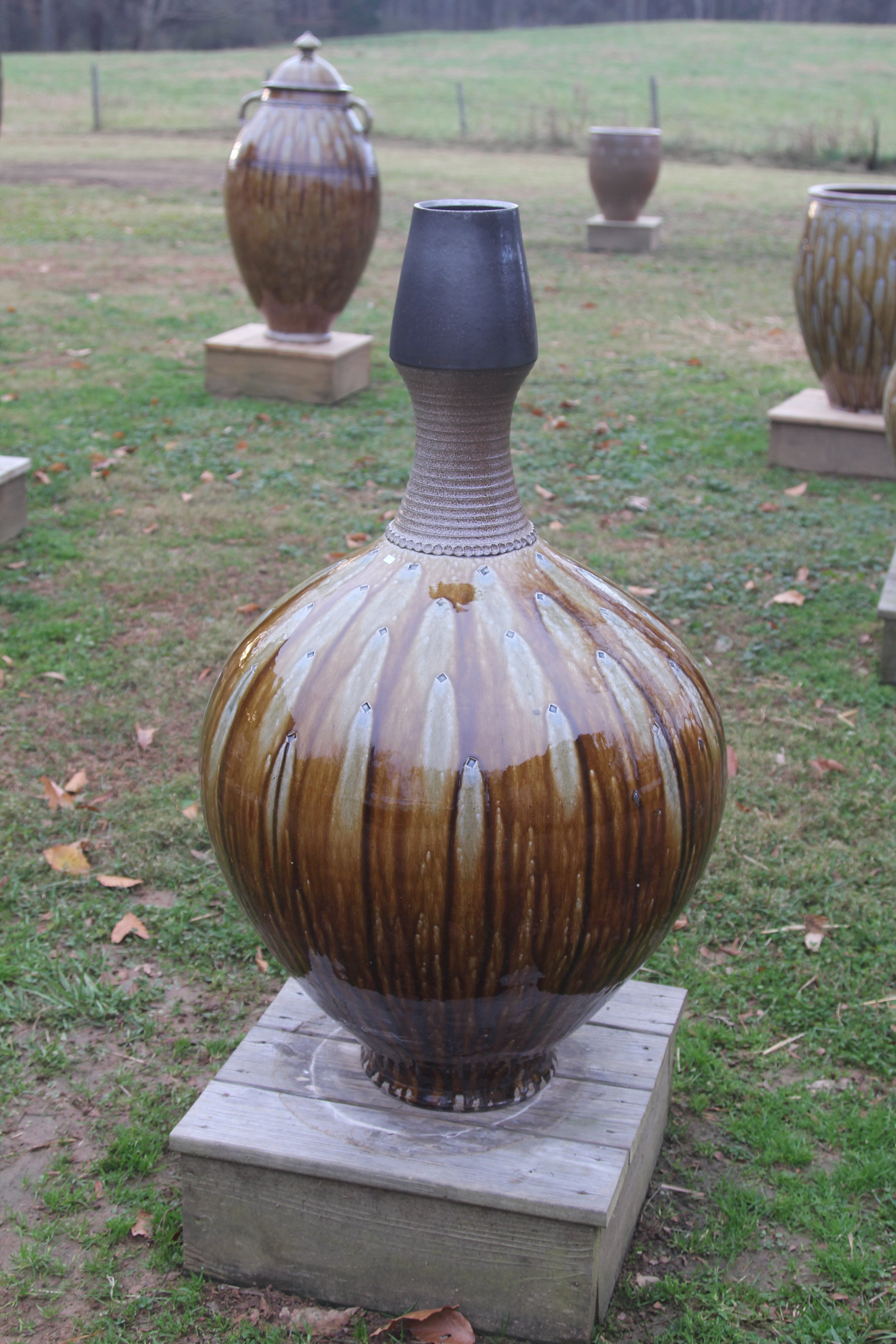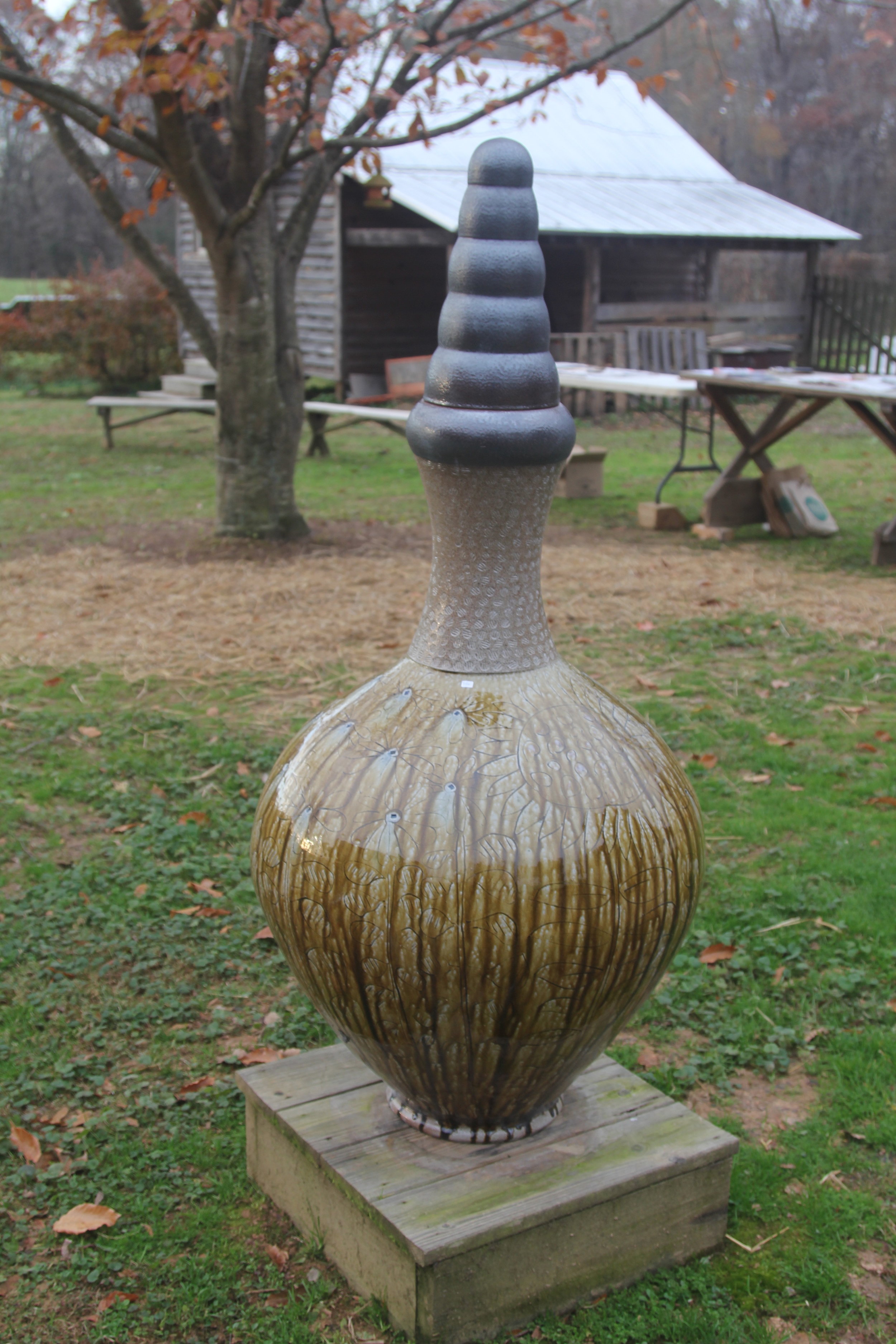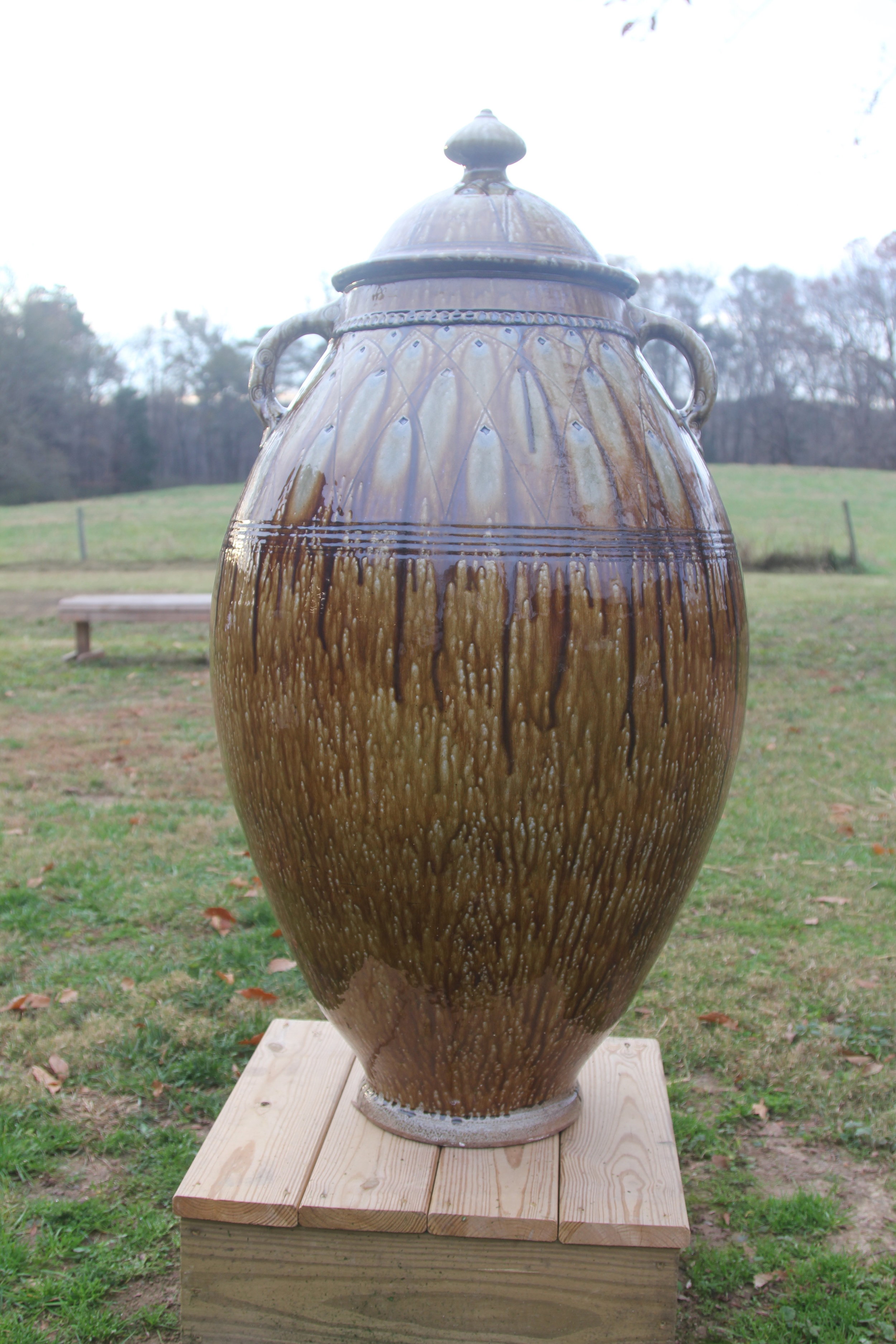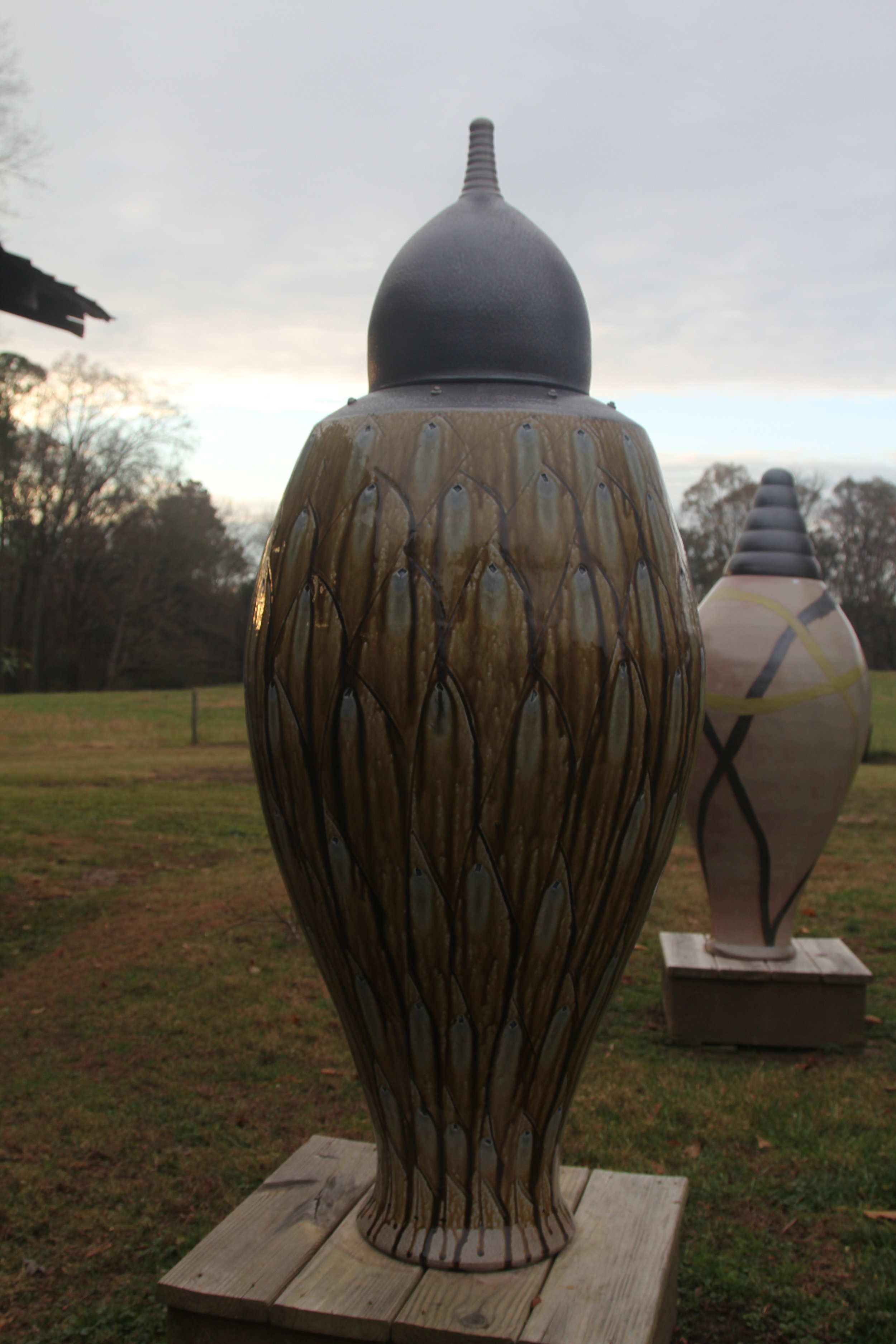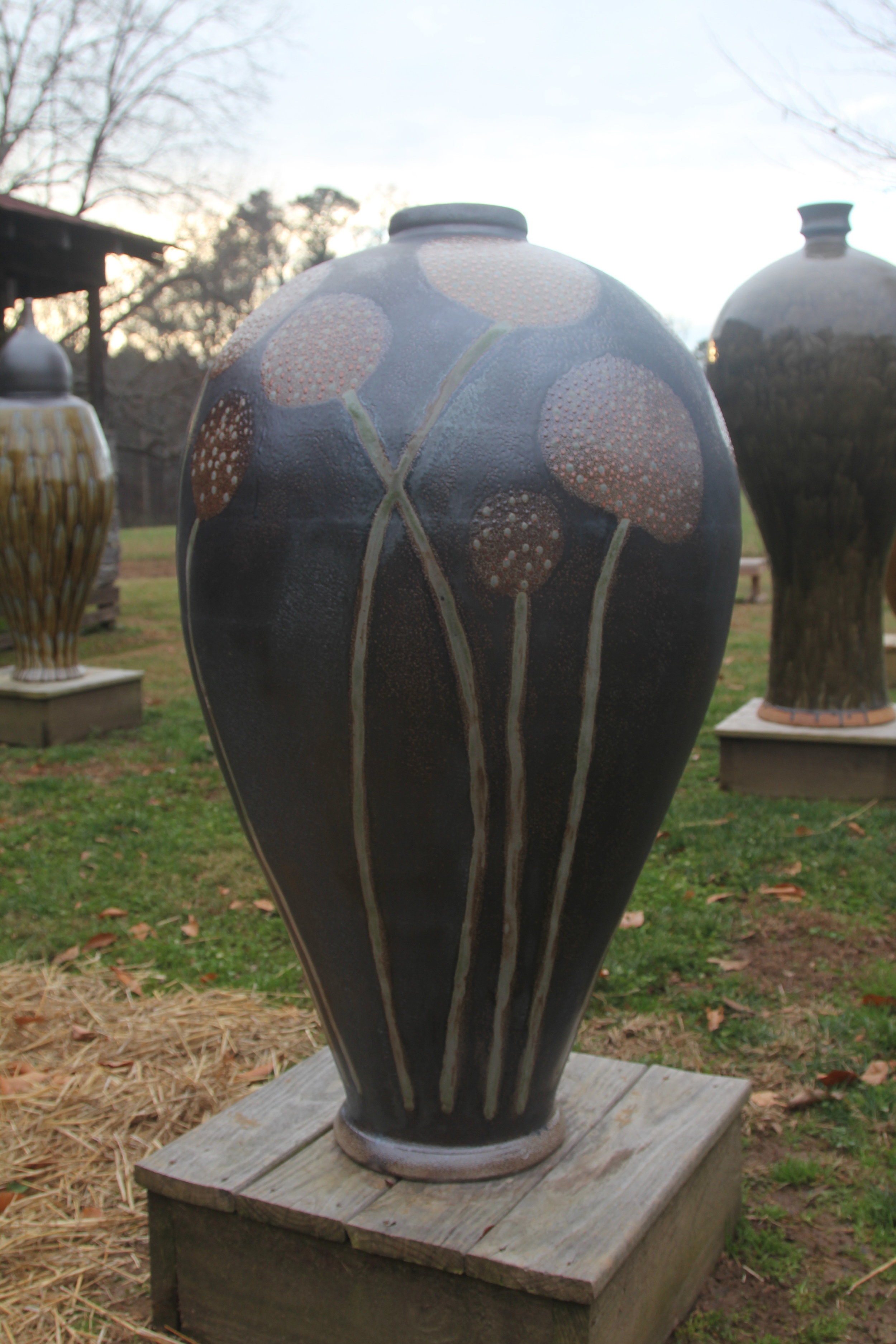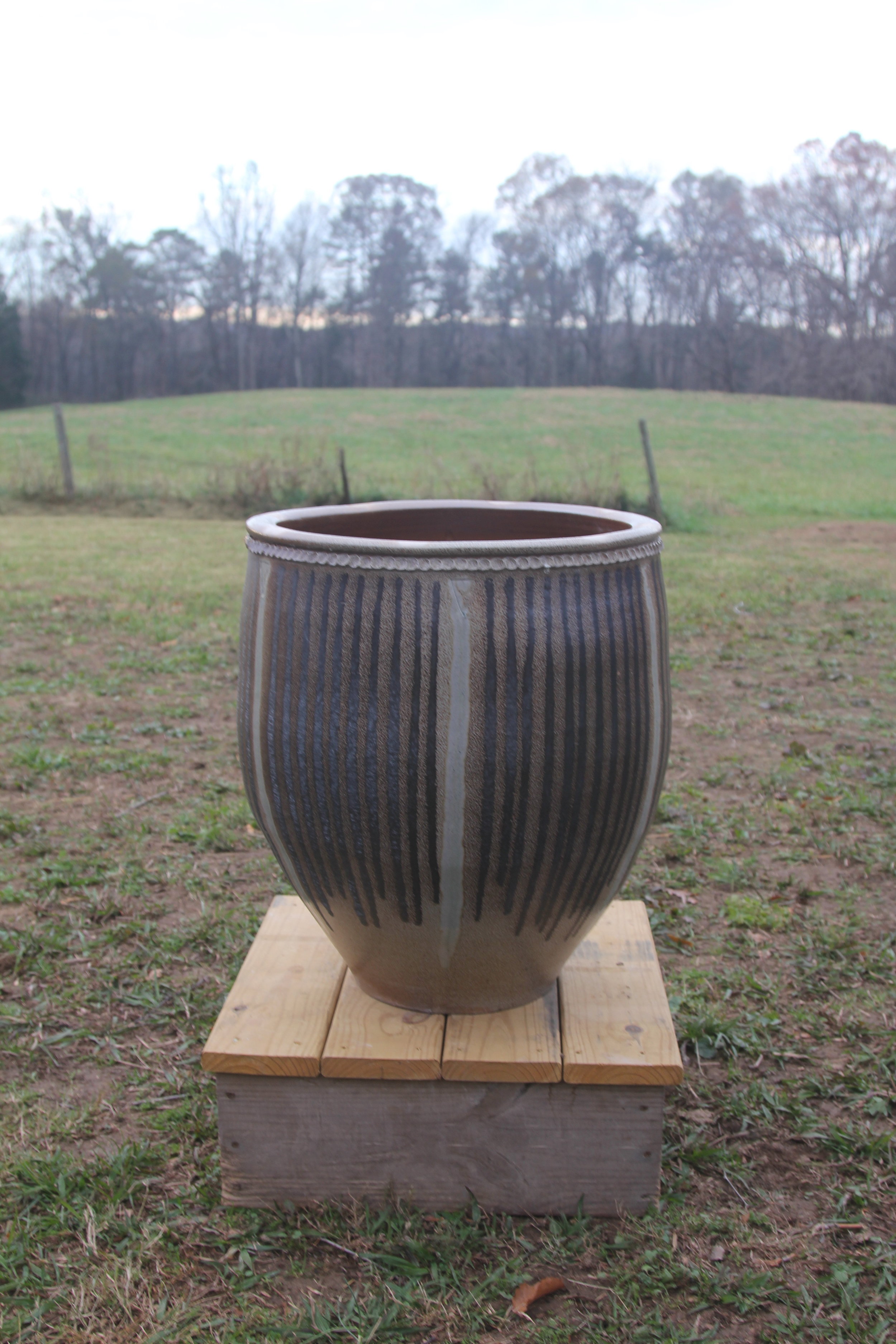 Now onto a "gallery" sampling of the pots Stillman, Yoshiya and I made this cycle. (I am trying out all of the methods for showing pictures to see which I like best.) First picture is of Stilly and Yo, ready for the sale, having just raked the barn. If you click on a picture, it will get bigger.
Some more of Mark's Pots (another slideshow)…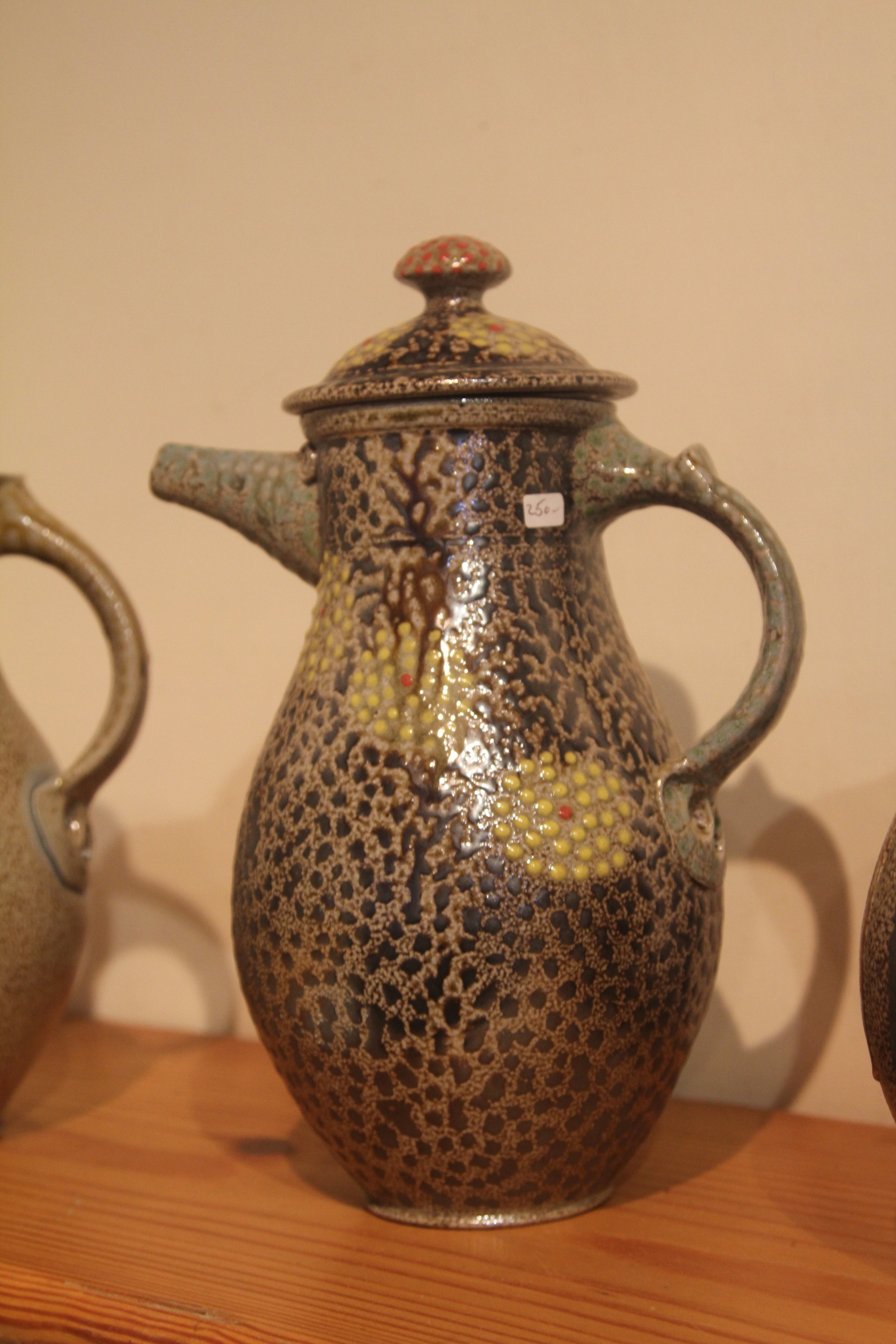 Here's a "carousel" of people shopping…
And finally here is (from left to right) the newest pile of wood we have to cut, my makeshift winter gardening tunnel, cover crop of winter peas, kale and rapini, and two rows ready for garlic to be planted. I am going to miss Mark's garden patch!